Your Erasmus starts with using ESNcard!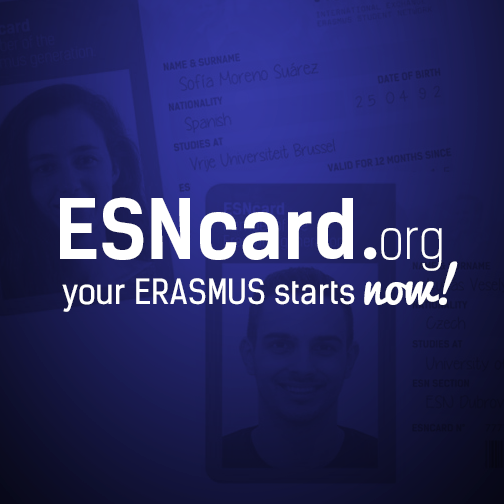 The ESNcard is the membership card of the Erasmus Student Network. As we are one of the local sections of ESN, we offer the ESNcard to both international students and active local members. It's not just another card in your pocket, it is very useful - you will have discounts with our partners such as Ryanair, FlixBus, Eurosender, Grammarly and many others! 
Who uses the ESNcard?
The ESNcard is used by over 120.000 people per year in 40 countries, and the numbers are growing every year.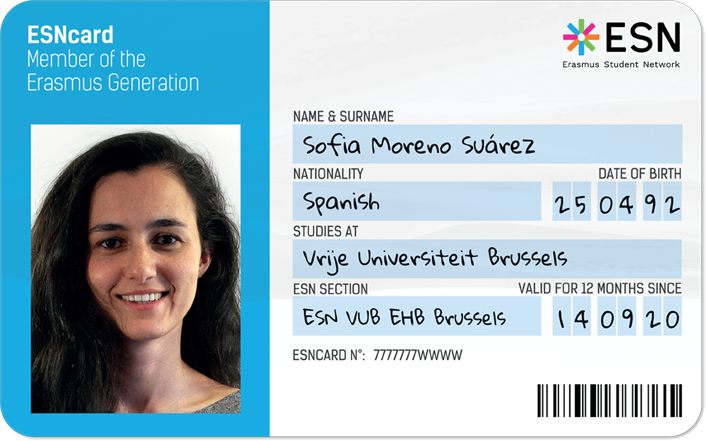 You can get the ESNcard, if you belong to one of the following groups:
You are currently an international student (e.g Erasmus or any other exchange programme)
You are a volunteer in ESN CU Prague. Other Czech students who are not members of ESN, are not entitled to get the ESNcard.
How can you get the ESNcard and what is the price?
You can buy the ESNcard in our office, it costs 300 CZK.
It is valid for 1 year. Unfortunately, this is the only way for us to distribute the ESNcards, so you cannot obtain it before your arrival to Prague.
What is the ESNcard for?
The ESNcard is obligatory for participation in all trips organised by ESN CU Prague. Moreover, with the ESNcard, you will enjoy hundreds of discounts (housing, sport, food, bars, etc.) all over Europe. The aim of the ESNcard is to support and give opportunities to international students during and after their exchange.
IMPORTANT: After receiving your card, you have to register it on esncard.org! Please do not forget that it is not valid unless you activate it.