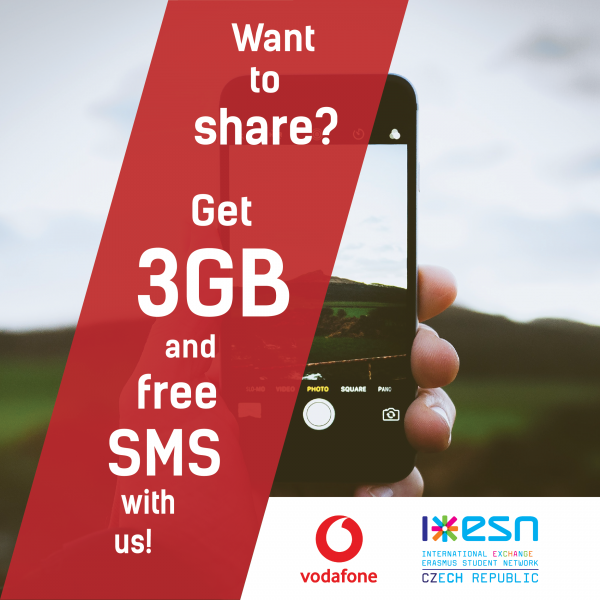 ESN Czech Republic
 has arranged a special deal regarding SIM cards with our partner company, Vodafone.
We have a pre-paid SIM card especially designed for incoming foreign students! 
- Bundle with 3 GB and unlimited SMS within the Vodafone CZ network per month within a 50% discount for next 6 months.
- Minute of calling to 4 selected numbers in all networks in CZ for 1,90 CZK
- Minute of calling other numbers in CZ for 3,50 CZK
- SMS for 1,90 CZK
- MMS for 4,50 CZK
You can pick up the SIM cards during Faculty Registrations and during the office hours from the start of the Orientation Week.
Very important! You have to recharge sufficient credit within 1 month of the activation, otherwise the 50% discount will be lost.
Detailed conditions can be found in the booklet which is in English :)