Orientation week trips 
During the weekend (Saturday 29th and Sunday 30th September) we have prepared some fun day trips around Czech republic so you can discover it's beauties! 
Please note that it is necessary to pay for these trips. 
How do you sign up, you ask? Very simple! We go by the
FIRST COMES FIRST GOES
rule. That means there is
no previous registration
, you just
have to show up in our office
, druing 
office hours
, and sign up.
1. Karlovy Vary - SATURDAY 29.9.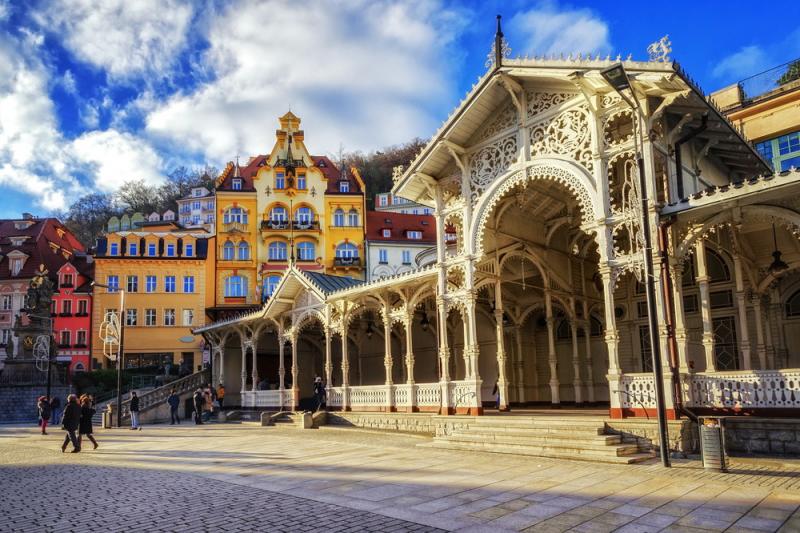 If you want to enjoy a day in one of the most beautiful spa towns in the Czech Republic, do not miss the opportunity to go to Karlovy Vary! This amazing city in the western part of our country is full of beautiful architecture and collonades, also has several mineral springs to drink. It is the place of origin of our most famous alcoholic drink Becherovka! You will have a chance to see most of the city, including Museum of Becherovka and the tower with scenic view of the city. Great lunch of your selection is included in the price!
Price: 550 CZK
2. Bohemian Paradise - SATURDAY 29.9.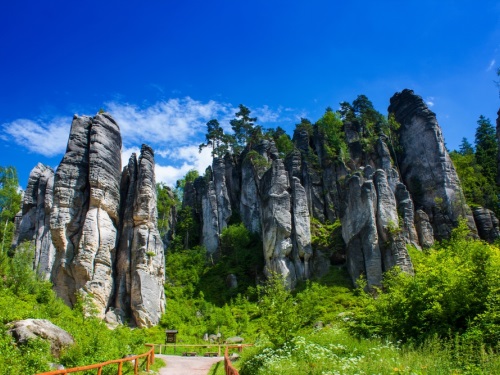 Join us for a one-day trip to the lovely landscape of Bohemian paradise. The area has for centuries attracted painters, writers, artists, and dreamers of all kinds. Discover this unique combination of bizarre rock formations, deep pine forests, majestic castles and sublime villages of timber cottages, losing yourself for a moment in the labyrinth that is the Bohemian Paradise area. We will firstly visit the Trosky Castle, then have a nice walt to Turnov, where we take the train back to Prague. Pack your lunch!  
Price: 260 CZK
3. Olomouc - SATURDAY 29.9.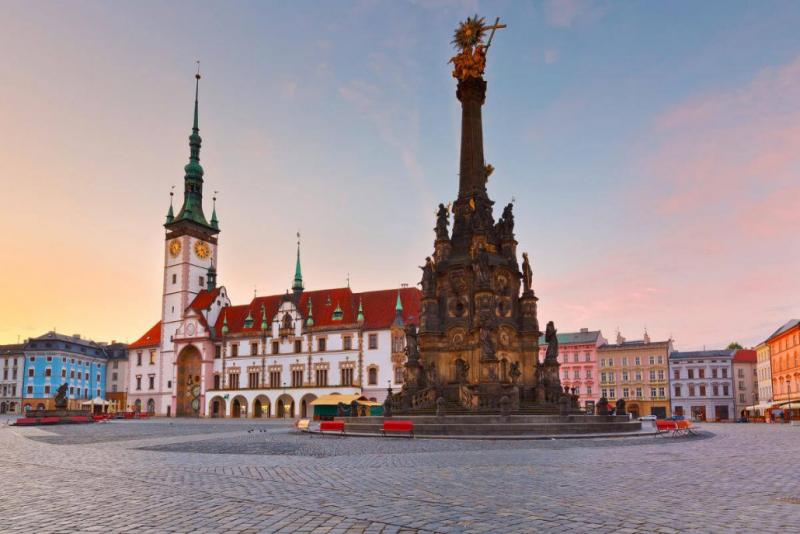 Nicknamed the hidden jewel of Moravia, Olomouc, will surely touch your heart. The city used to be the capital of Moravia and is now a wonderful mixture of historical buildings from different periods which create a unique atmosphere. You will have a chance to taste the Olomouc's very special type of cheese, Olomoucké tvarůžky, and enjoy the view from the 46-meters-tall church tower in the city centre.
Price: 600 CZK
4.  Český Krumlov - SATURDAY 29.9.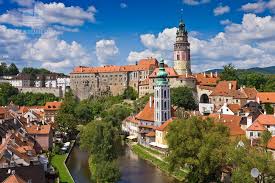 Join us and visit the beautiful city of Český Krumlov with us! Together, we will enjoy the beauty of the city with river flowing in the middle of it, we will visit the local castle, have an attractive view from Castle Tower, hear a stunning story about the city and we will finish our trip in a favourite pub having a typical Czech meal.
Price: 550 CZK (including lunch)
5. Karlštejn - SUNDAY 30.9.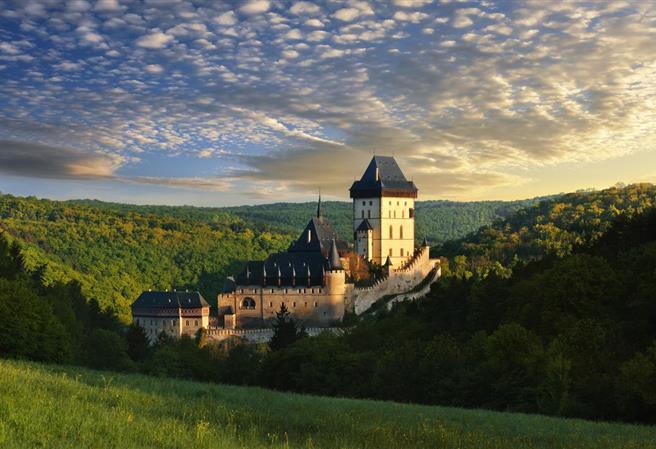 You have probably heard of Karlštejn before - the most famous medieval castle in the Czech Republic built in the 14th century. This trip includes a visit of interiors of the castle and a guided tour held in English. Later on, in the afternoon, after a great lunch, we will explore the magnificent nature around and the Big America lake, also called "The Czech Grand Canyon". Take comfortable shoes and waterproof clothes in case of bad weather conditions.
Price: 500 CZK (including lunch)
6. Kutná Hora - SUNDAY 30.9.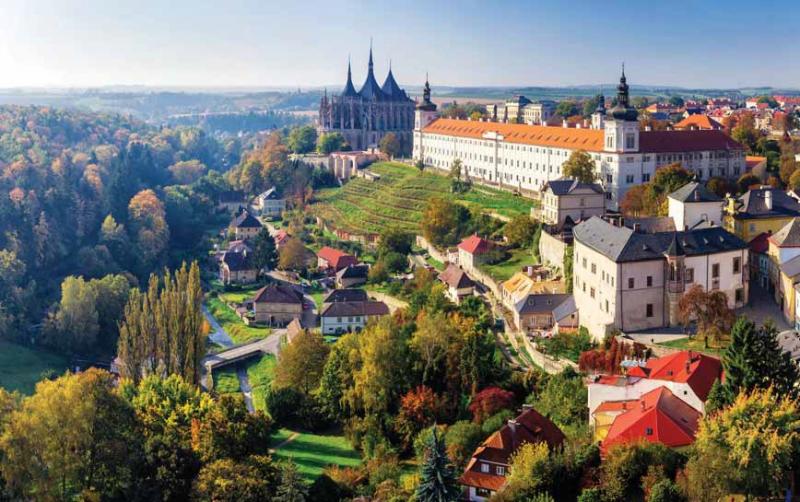 Visit with us for a day one of the most beautiful cities in the Czech Republic - Kutná Hora! The city is listed on the list of cultural heritage UNESCO, mainly for its tremendous gothic St Barbara's Cathedral and the Sedlec Ossuary (a chapel full of skeletons). The city also has a history of silver mining, so we will visit the Czech Museum of Silver with medieval silver mine. You can't miss this one!
Price: 420 CZK
7. Brno - SUNDAY 30.9.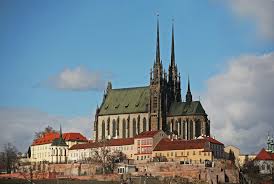 Let's explore the second largest Czech city together! Spend with us one day in Brno, the capital city of Moravia region. On our visit we will see so-called "The Prison of Europe", Špilberk Castle, which almost guards the city from the hill above Brno. We will also have a great lunch in a local restaurant after which we will visit the Brno Ossuary and an underground labyrinth. We will finish our walk in the amazing city center full of interesting architecture.
Price: 600 CZK (including lunch)
8. Plzeň - SUNDAY 30.9.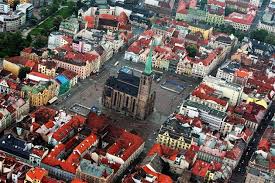 You have probably heard of the Czech unconditional love for beer. But did you know that Pilsner lager, the world's first pale lager, was first made in 1842? However, Pilsen is not only well known for its breweries. Apart from that, you surely can't miss the highest tower in the Czech Republic or the second largest synagogue in Europe. So let's enjoy this beautiful city and have a sip of the golden nutritious drink with us during the brewery tour!
Price: 550 CZK