Who are we?
ESN Charles University Prague (ESN CU Prague) is a student organisation based on volunteering which organises various social, cultural and sports events for both international and Czech students, and generally helps international students to handle their stay in Prague.
How to start the semester in the best way and what can you get from us in our office?
We have prepared for you lots of useful stuff in cooperation with our partners. You can get them during the Welcome week, some of them (SIM card, ESNcard, Revolut card) during the semester in our office (Hybernská 4) during our office hours. All the things you can pick up is listed below. In case you have any questions regarding to your Erasmus stay, do not hesitate to contact us on info@esncuprague.cz or on our Facebook and Instagram.
Get your SIM card for FREE in our office! 
.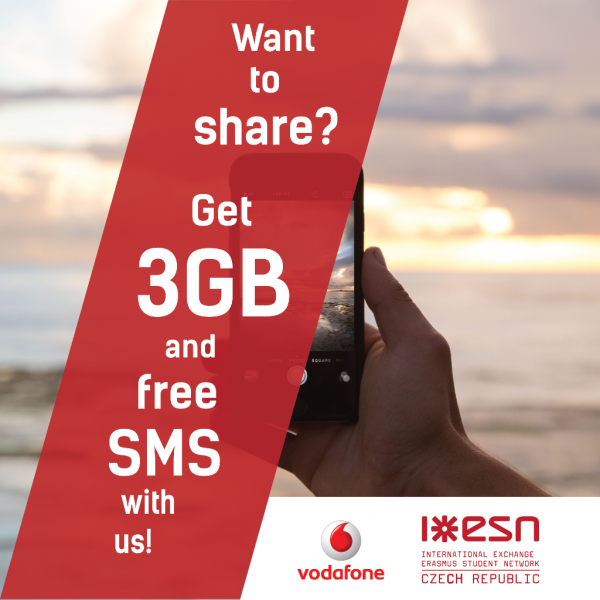 Since Vodafone is a partner of Erasmus Student Network CZ, we can offer this pretty good deal to all international students. Pick up your SIM in our office.
The detailed conditions can be found here.
ESNcard is a must!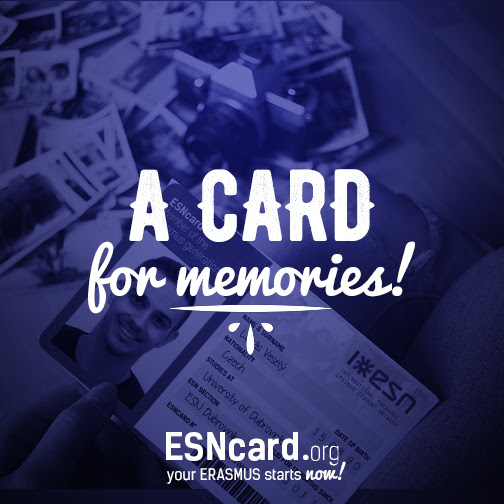 ESNcard allows you to use many many discounts from our partners as Ryaniar, Flixbus, Kiwi.com, Leo Express and other companies. Here you can check all the great discounts!  
In case you buy the ESNcard it is necessary to activate it at ESNcard.org!
Price: 200 CZK
Get yourself a welcome pack!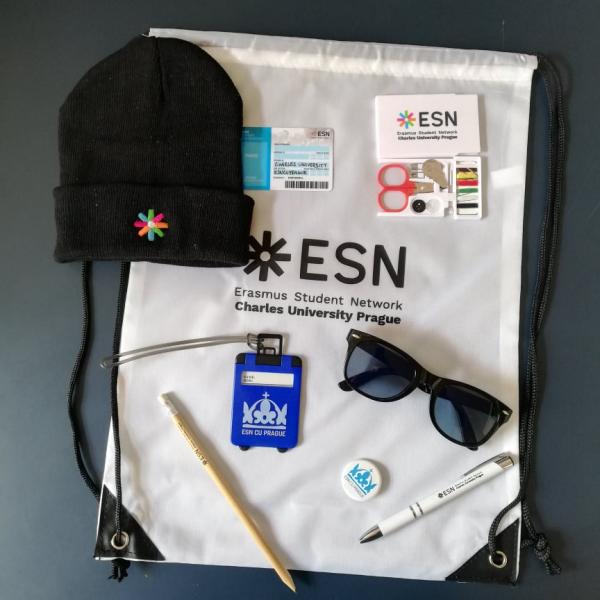 What Erasmus would it be without showing around that you are part of it especially in the most beautiful heart of Europe, Prague.
The Welcome pack includes:
Beanie/Sunglasses
Pencil
Pen
Travel Set for Sewing
Badge
Luggage Tag
Gym sack
ESNcard

Price: 300 CZK
Trips
In our office, you can also pay for the trips we have prepared for you for the weekend of the 26th and 27th September around the Czech Republic. We use the system first come, first go so if you want to go somewhere hurry up it might be sold out in the first few days of Welcome Week. All the details from previous semester about the trips you can find right here. 
Find us in our office! 
We are waiting for you at Hybernská 4, Prague 1. Find the directions and more office hours information here.
Welcome Week activities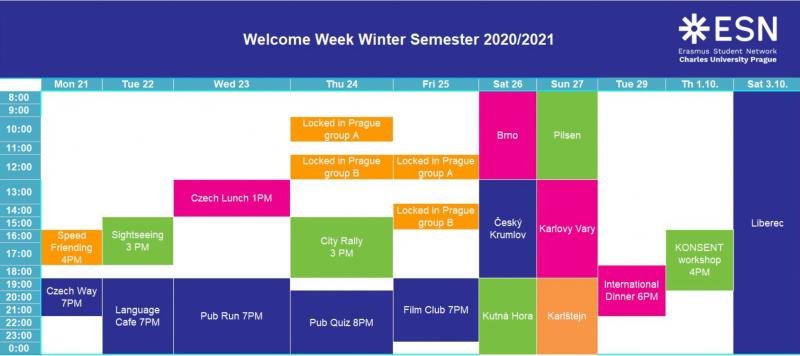 We have prepared for you also many funny activities for Welcome Week. For most of them it is necessary to register. More information about the activities you can find here.
Registrations for Welcome week starts 16. 9. at 12:00!